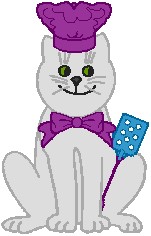 Some notes on the recipes below:
The ingredients/products in these recipes are ones my family enjoys.
Please feel free to change, add, or subtract ingredients/products to suit your own tastes.
The recipes are intended to be vegetarian, not vegan.
But in many cases, they could be easily altered to be vegan.
I will be continuing to add recipes to the ones below. Please check by often to see what's new!






Curried Seitan


"Chicken" Noodle Soup

BONUS RECIPES
These are not really meat related, but are yummy nonetheless.




If you enjoy these free recipes, please consider a small donation to help support this site.