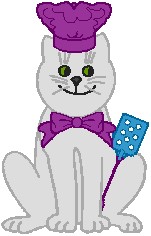 I grew up in the sixties. Meal time in the sixties meant meat.
Meat and potatoes. Or meat and pasta. Or meat and rice.
Oh, there might be a vegetable or a salad on the side, but I don't think I ever remember having veggies as the main dish.
Well, maybe if you include peanut butter and jelly for lunch, but I'm not sure if that really qualifies.
When I became a vegetarian, I was very content (and still am!) with the veggie and tofu stir fries, lentil soups, eggplant parmesans, and so on.
But, I wanted to explore all the great variety of soy products available and relive some of my childhood guilt free.
Here are the results of my experimentation.
Okay, they may not be exactly like the recipes you are used to eating or the ones you remember.
But, you can eat these with a clear conscience.


Disclaimer: I do not work for any of the companies whose products I might mention in these recipes.
However, if any of them want to send me samples or coupons, I would be happy to accept!